It's time for another giveaway!  This time, I'm partnering with Laurie Young, an independent stylist for Lilla Rose.  Lilla Rose is a line of elegant, well-made, unique hair clips, bobby pins, hair bands, sticks, and other hair accessories.  The giveaway is for a "Princess Prize Pack", which includes a $25 Disney gift card!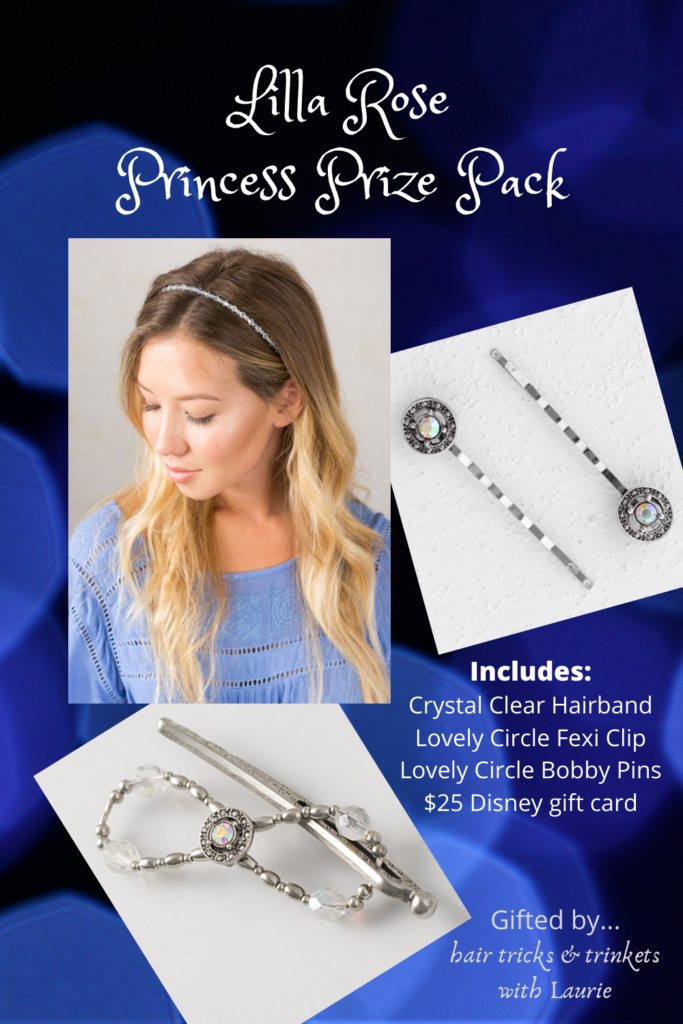 Also included in the pack are the items in the photo above: a Crystal Clear Hairband, a Lovely Circle Flexi Clip, and 2 Lovely Circle Bobby Pins!
Now, here's some more information about Laurie, Lilla Rose, and their products:
30 second hair…is that even a thing??? I found a way to make it a thing every single day! Here's why I was excited about it and still am…
I have very thick, wavy, long hair. In the summertime, the humidity is not my friend and I look like a poodle. In the wintertime, the harsh dry air and static electricity make my hair brittle and magnetic to EVERYTHING including my clothes and face. Ugh!!! I'm not a fan of either option!
My name is Laurie Young, and five years ago, I found a solution by attending a facebook party hosted by a friend of mine. I had no idea what I was seeing and decided, what the heck, I'll give one a try… Enter, the Lilla Rose flexi clip.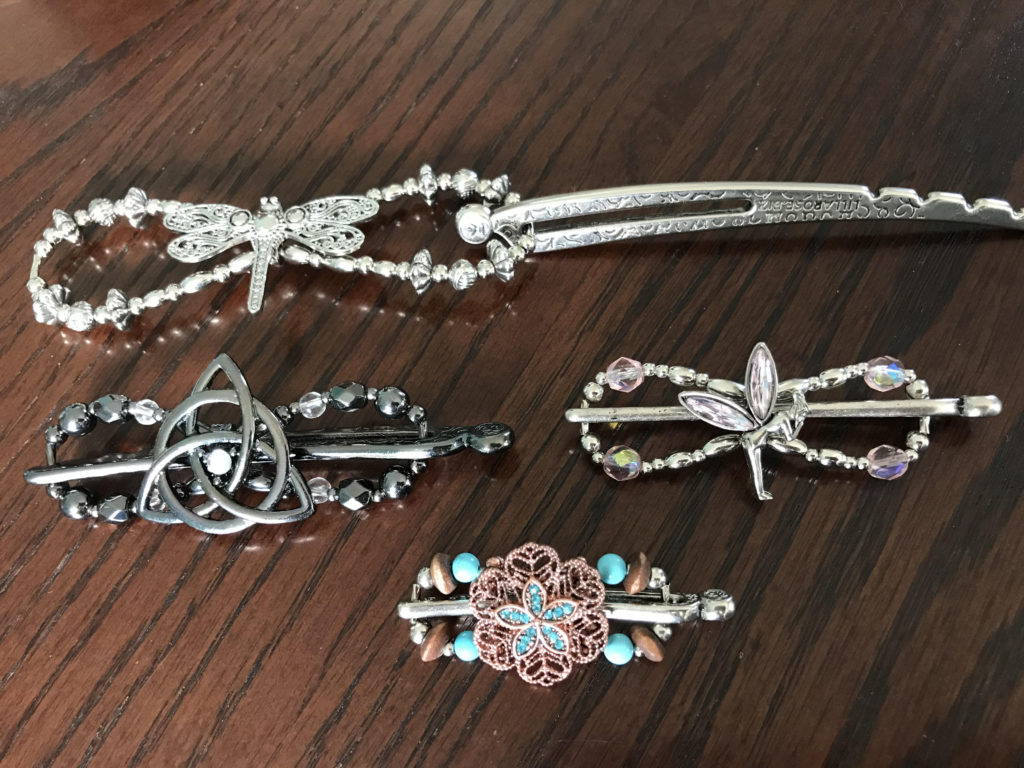 These babies are made of 2 connected pieces: beautiful beading (strung on piano wire) and a metal pin. They hold with tension on the hair inside the clip and lock into one of the notches on the pin. They are beautiful, durable, and, because they come in 7 different sizes, they work in all hair types from super fine and thin to ultra thick and coarse.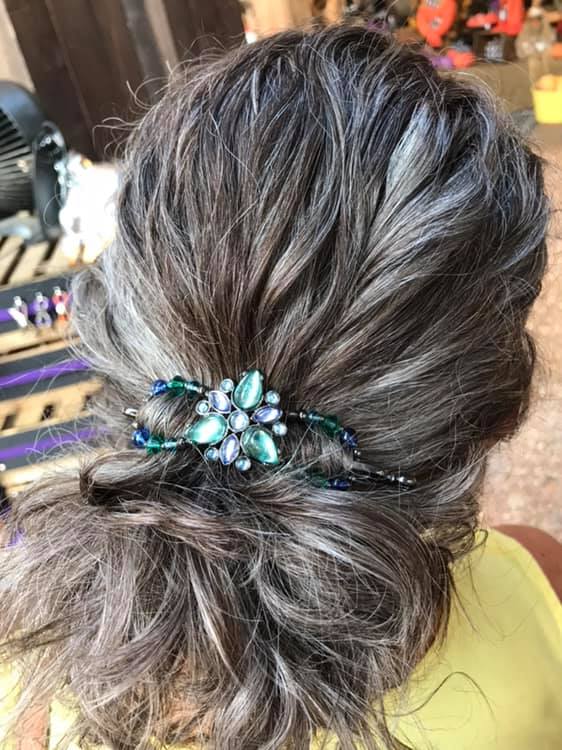 I own quite a collection of these hair gems…I can't say out loud just how many…totally pleading the fifth on that one! My morning hair routine went from 45-60 minutes to 30 seconds with the purchase of that first clip and I have never gone back. Occasionally, I'll use a flat iron and spend 30 minutes to straighten my entire head, but that occasion is rare…I'd much rather spend my time off on other adventures or spending time with my family! I now have an extra 6-7 hours per week to do other things besides standing in front of a mirror, trying to make sense of the mop on my head. That's a full work day every week!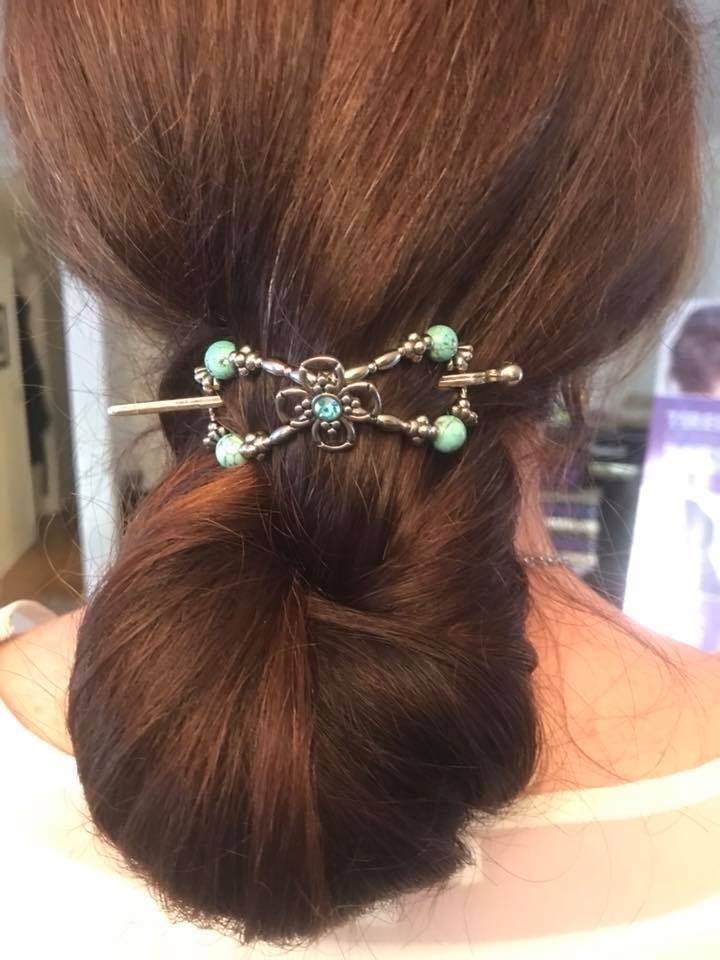 My hubby & I recently went on a cruise and I love that the flexi clip can be worn in wet hair…even when swimming.  Just be sure to rinse it off when you're done in the ocean or the pool to remove the salt or chlorine.  And here are some other "cruise worthy" ways to use your flexi clip…use it to tie up a t-shirt, secure a sarong/beach towel or add a little bling to a scarf on your beach hat.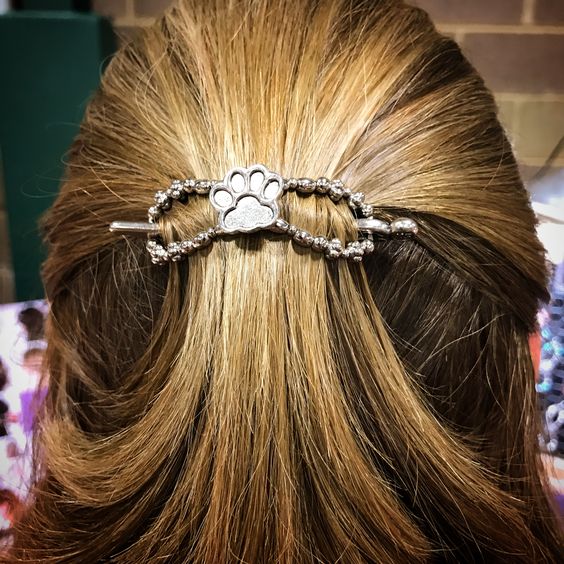 I've been a stylist with Lilla Rose since October of 2017 and absolutely love what I do!  I'm happy to answer any questions you may have and here's a short video of 30 second hairstyles with the flexi clip (and a few other things) in action:
If you need help determining your size, check out this sizing video:
Find your own flexi clip and other hand beaded hair accessories here:
Special offer for Disney Cruise Mom Blog readers:  Buy any 3 items and get this FREE microfiber drawstring bag perfect for sunglasses, jewelry, or your new flexi clips: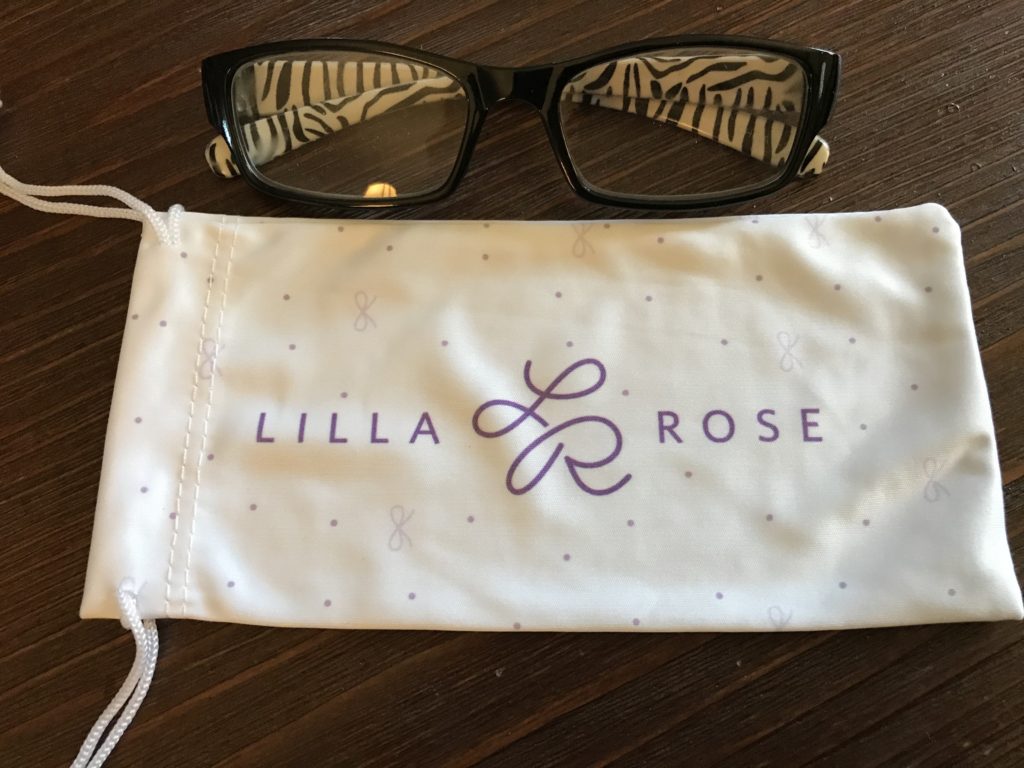 Purchase your 3 items through the website (where you can also take advantage of this month's customer special) and your microfiber bag will be sent separately, directly from me.  (*This offer is only good while supplies last and only available through Independent Lilla Rose Manager, Laurie Young*)
Enter the Princess Prize Pack Giveaway here:
https://kingsumo.com/g/75vosk/lilla-rose-princess-prize-pack
.
A winner will be chosen at random and will be announced here on Disney Cruise Mom Blog, as well as my Facebook page.  Good luck and have a wonderful, magical day!"
.
Entries will be accepted until midnight (EST) Sunday night, February 9, and the winner will be announced on Monday morning, February 10.  Good luck!
<!–
–>