As many of you probably know, I am getting ready for our upcoming cruise on the Wonder to Hawaii (only a little over 2 months!).  I always try to either make or buy new magnets for our stateroom doors, and this time I am ahead of the game and already have them ready. I discovered an Etsy shop that offers something really new and unique as far as Disney cruise magnets go and I am so excited to share it with you all!
Maritime Magnets is an Etsy shop that has created what they call "Golden Porthole Achievement Badges" which allow frequent Disney cruisers like myself to commemorate and share about all of our wonderful experiences on DCL. They have over 150 different achievement badges, which cover everything from all 4 ships, ports of call, departure ports, itineraries, Castaway Club level, and special achievements like a Grand Slam (sailing on all 4 ships).  Plus, if you don't see a badge you are looking for, you can make special requests for custom badges! For example, a bingo winner recently requested a "Bingo Champion" badge.  You can also personalize the ears with names or dates, which is what I did (more on that in a minute).
Here are just a small number of the available designs: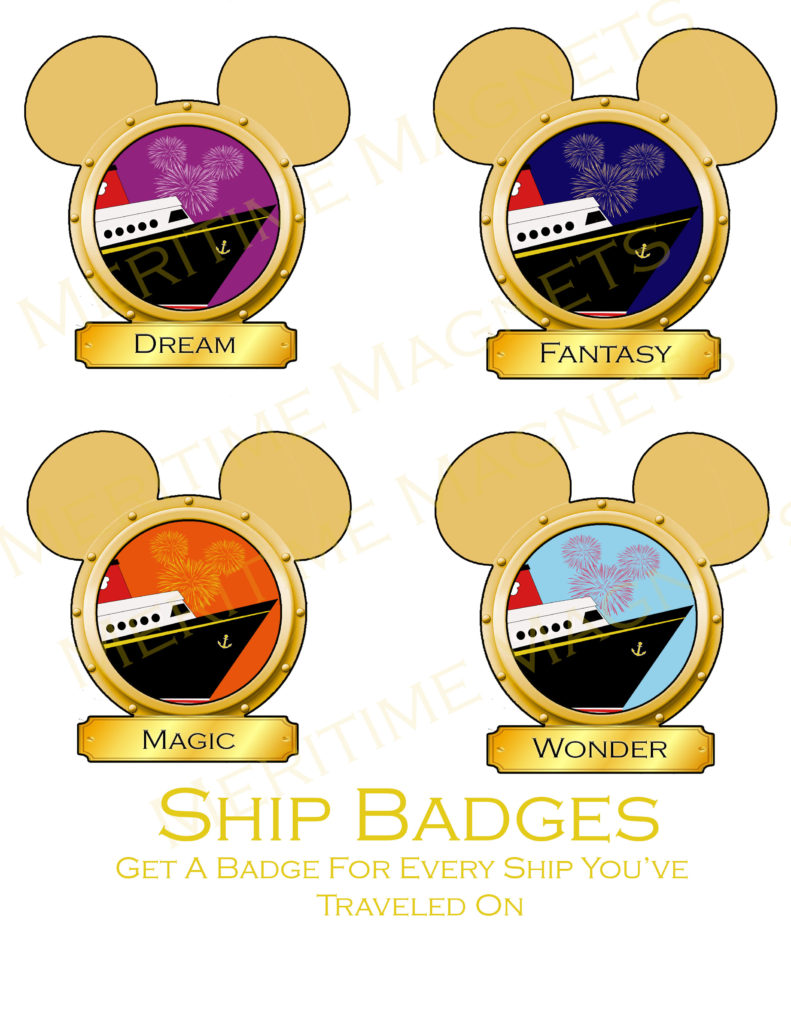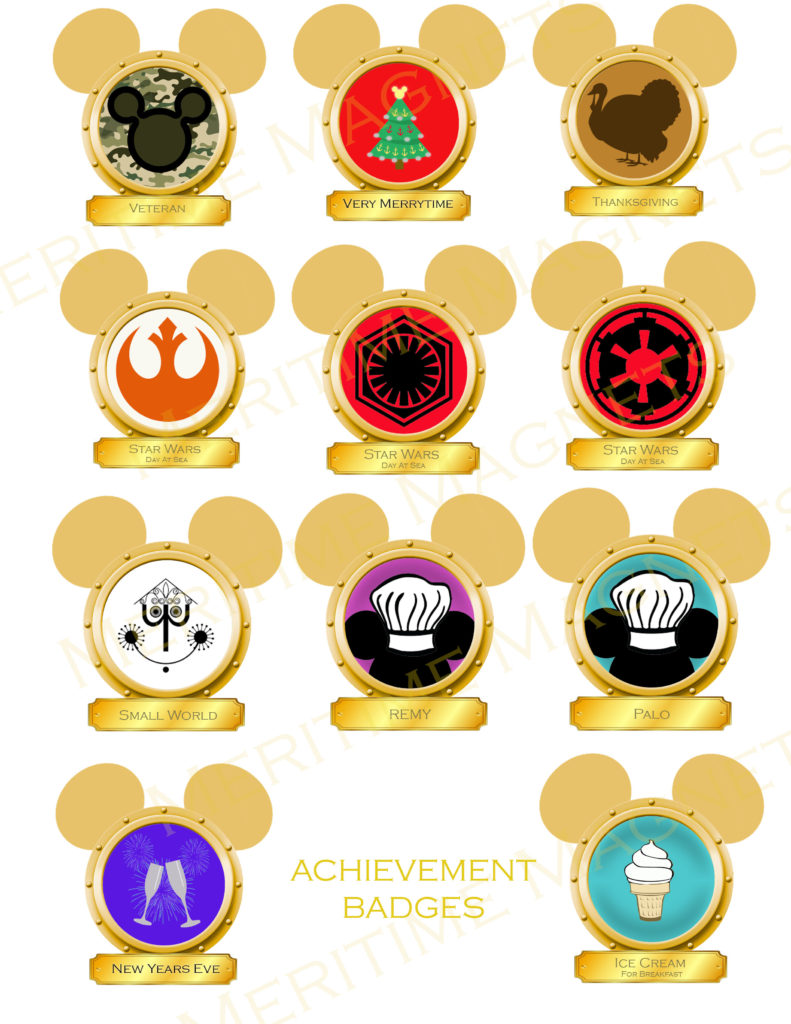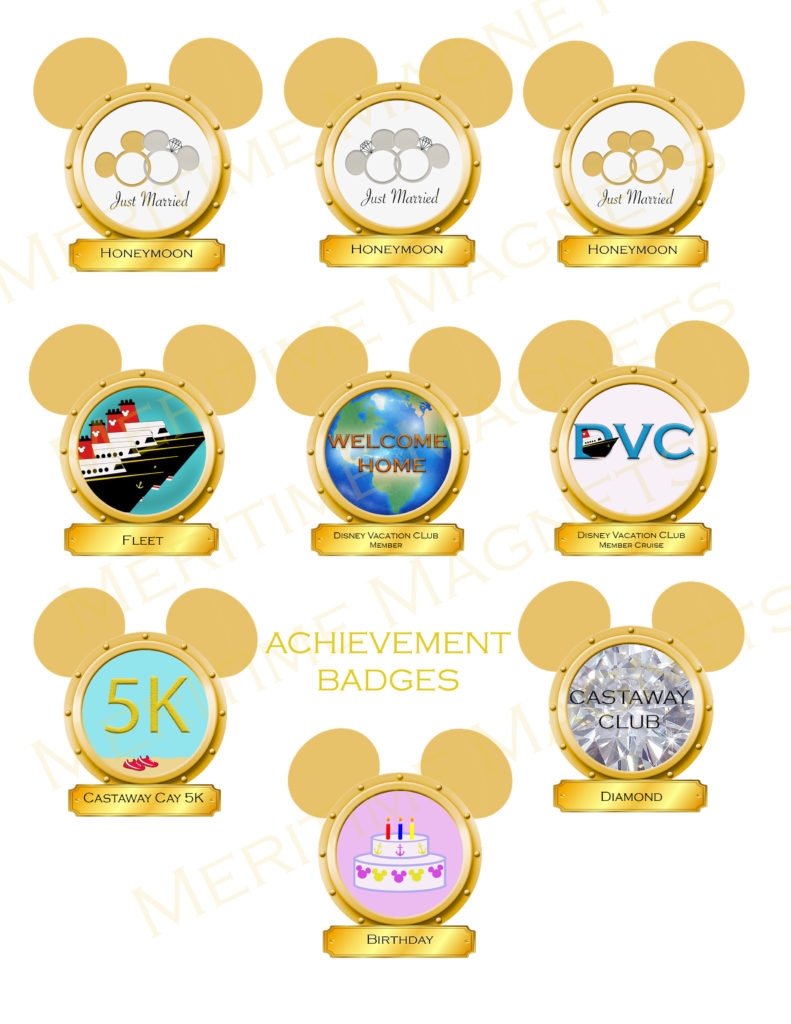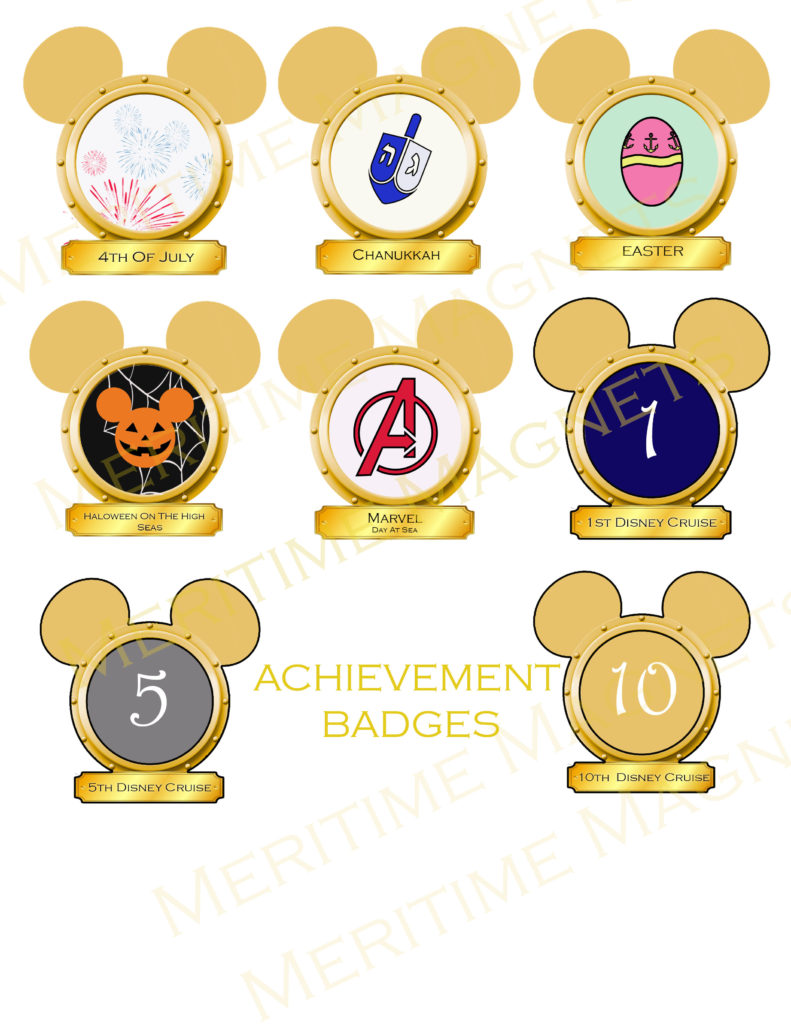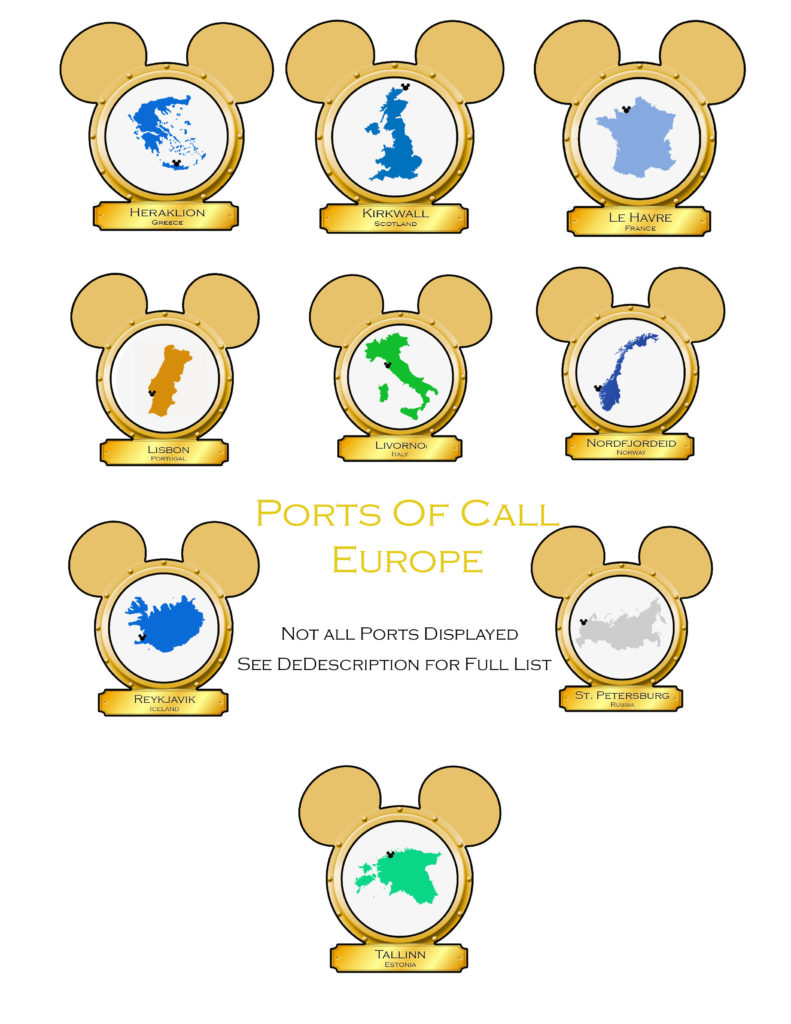 Like I said, this is only a fraction of what they have – they have every Disney departure port, port of call and itinerary to date.  They also have other Disney cruise designs that are not achievement badges and are worth checking out.  The best way to see them all is to visit their Etsy shop here:
My magnets just arrived the other day, so I put them on our basement door to take some pictures.  Afterwards, I decided that I am going to keep them there to enjoy when we're not cruising!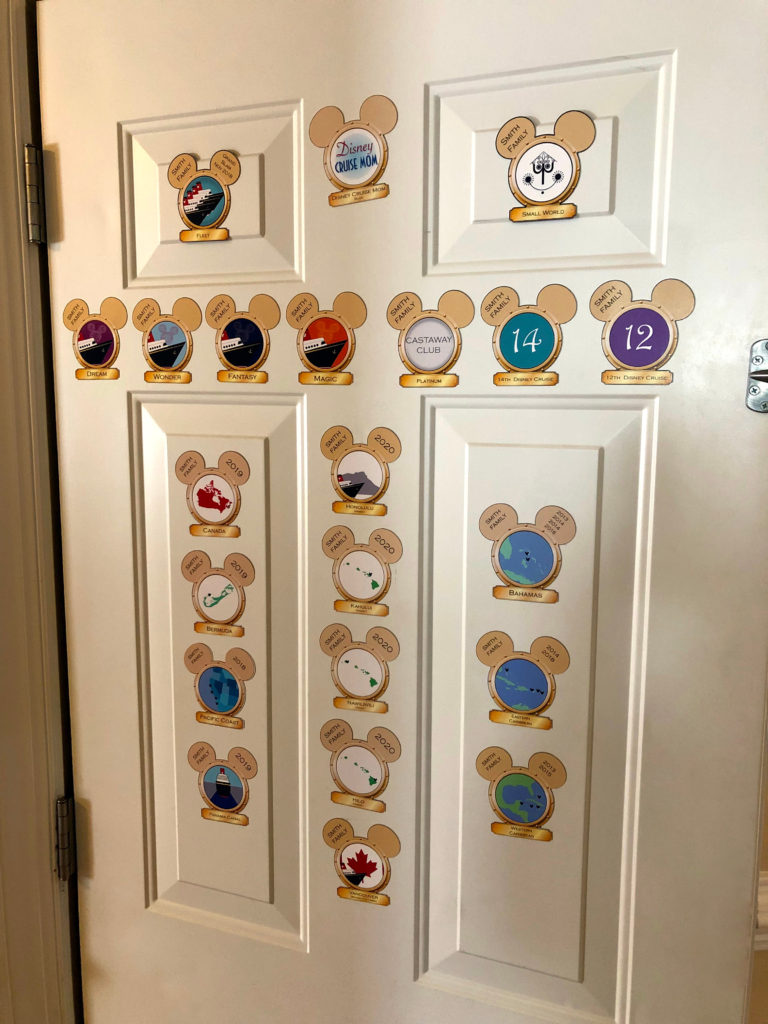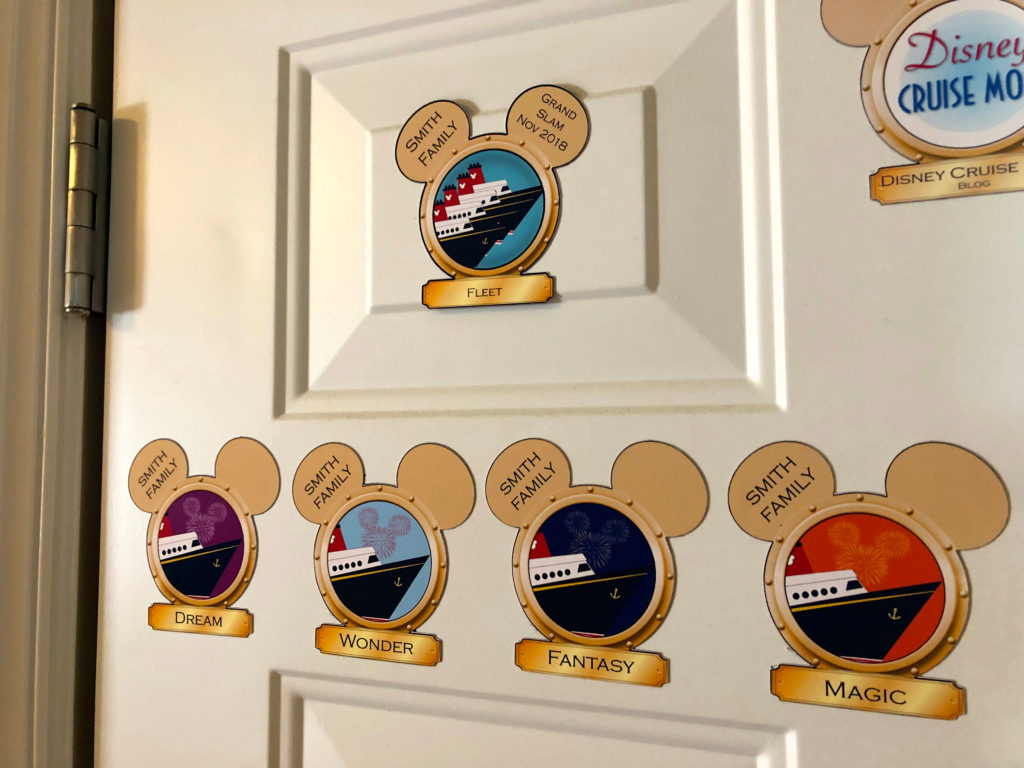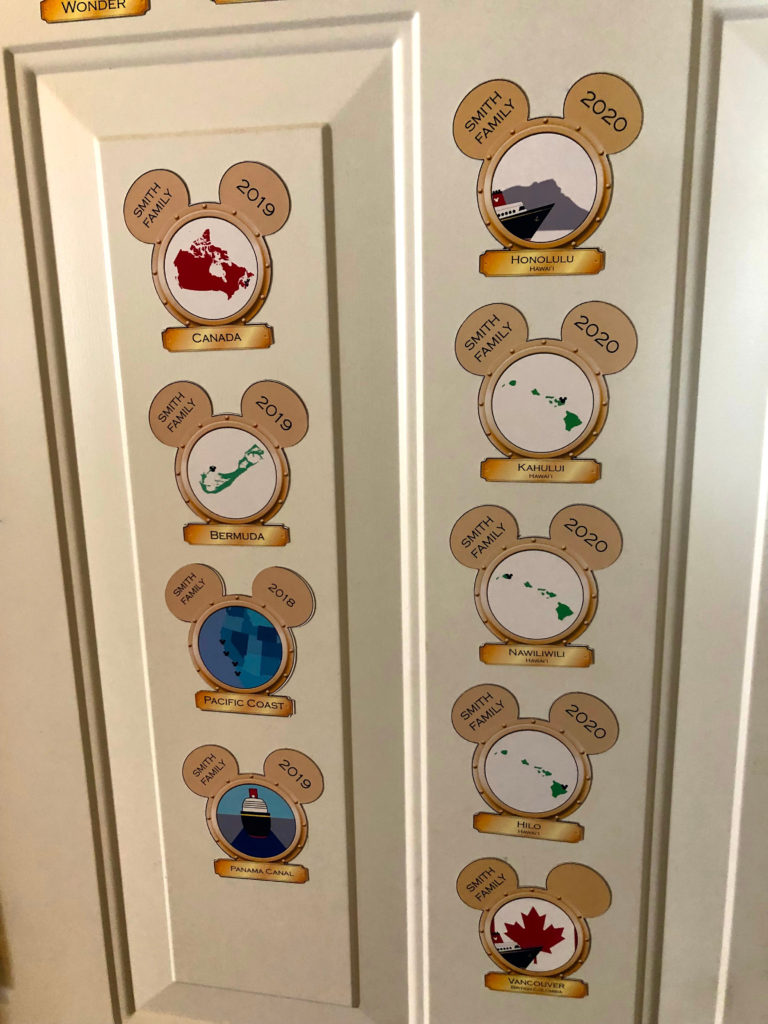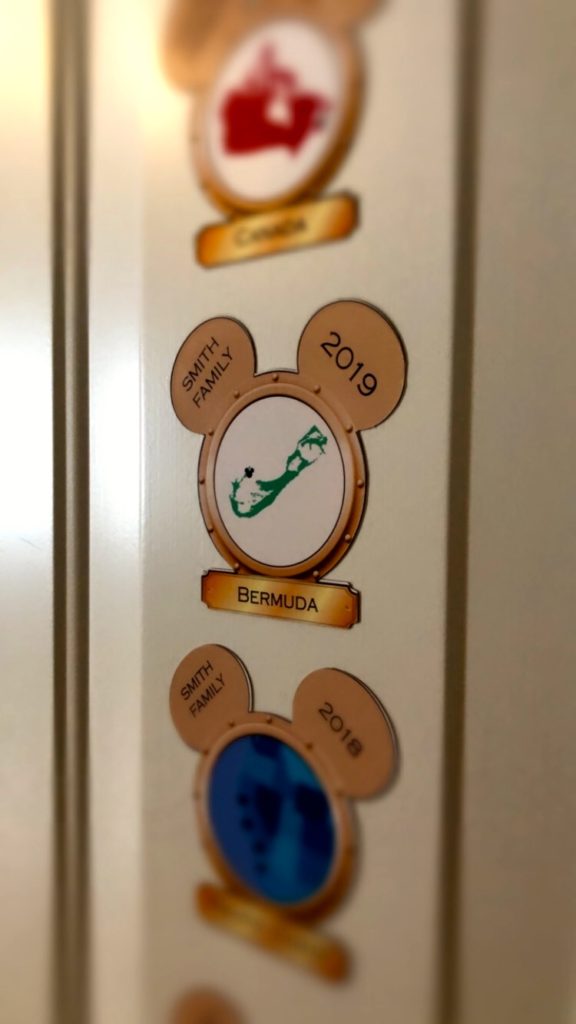 Currently, orders over $35 get free shipping and if you mention my blog when you place your order, you will get a special Disney Cruise Mom Blog badge for free!
Happy cruising!
<!–
–>